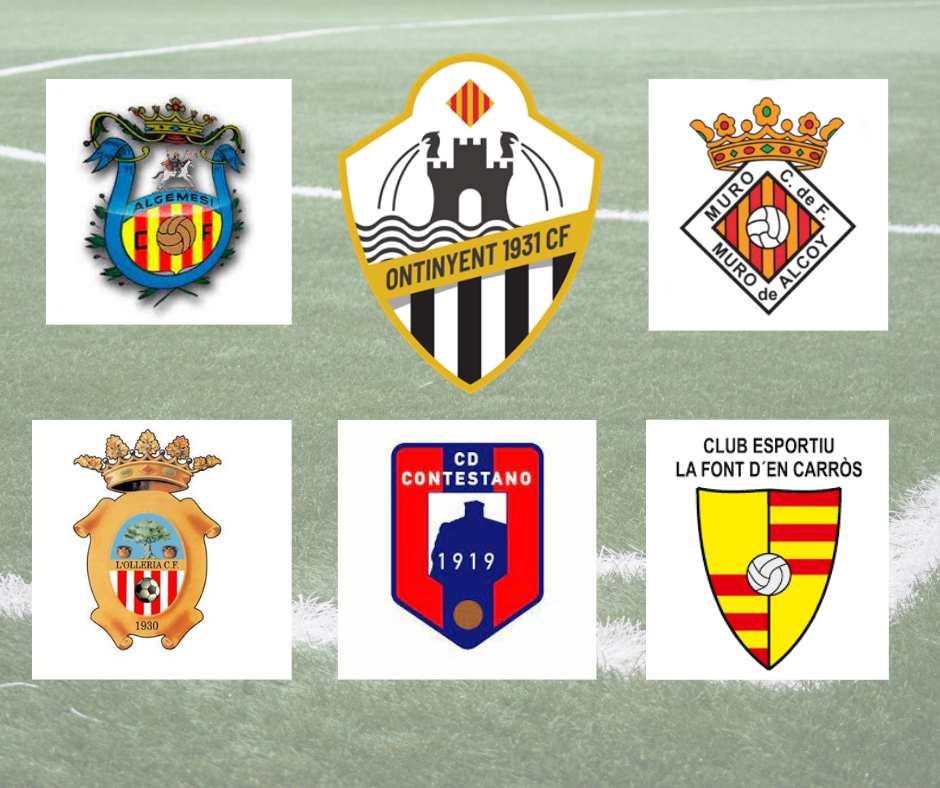 published: Tuesday 31st Aug 2021
View Full Article
2021/2022 Season New Clubs and a new Group !
With the 2021/2022 new season almost upon us, we have a few new clubs in the Preferente G4 this season, as well as some more familiar faces !

In Group IV of Preferred Regional there are again three new teams. CD Contestano, Ontinyent 1931 CF, Font d'en Carròs and Racing d'Algemesí are the new faces of this group in Regional Preferente.
 
While CD Contestano and Racing d'Algemesí are back after two and three seasons respectively, Font d'en Carròs will make history and debut for the first time in the premier category of regional football against CF La Nucía 'B'. 
CD Contestano will do it against l'Olleria CF and Racing d'Algemesí will do it with a real derby against SD Sueca. 

We first meet one of these new teams when we face Ontinyent 1931 CF away from home on 12.09.2021, Bienvenidos al Todos y buena suerte !!