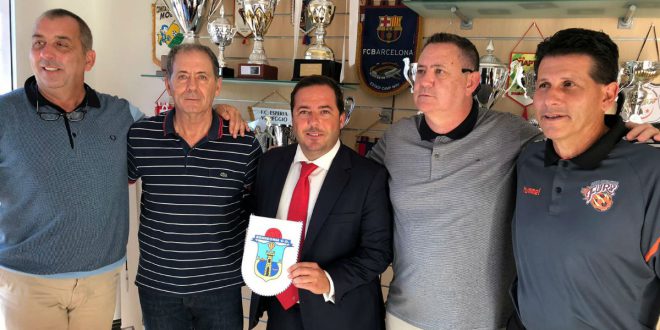 published: Thursday 25th Jul 2019
View Full Article
A mythical former player of Valencia CF, new coach of Benidorm CD
The new Benidorm CD has already started to work with the intention of making a powerful template to compete in Group IV of Preferred. After the problems that the club had at the end of the season by not reaching an agreement with CF Intercity to qualify for a loyalty agreement the team managed to continue in Preferente thanks to the Philadelphia Fury, American football team.

This North American club arrives in Alicante to invest in the Benidorm CD and the first movement has been to sign Javier Subirats as a new coach. Subirats is a legendary former Valencia CF player with 470 official matches with the Mestalla team jersey in the 80s.

Javier Subirats new coach of Benidorm CD.

Once retired, Subirats was coach in the lower categories of Valencia, trained the first team of Villarreal until in 1998 he entered the technical secretariat of Valencia CF until 2004 where he incorporated great players who have marked a time in Valencia as Ayala , Juan Sánchez, Rufete, Pellegrino or Vicente among others.

He was also the technical secretary of the Hercules in two different stages, even sitting on the Herculean bench for three meetings. In the 05/06 season he returned to the technical secretariat of Valencia and joined a legend of the Valencian club like David Villa.

Last year he trained Eldense in Third Division

Subirats arrives in Benidorm to lead a very ambitious project that will begin shooting next Monday, July 29, where the team will start the preseason. The technical secretariat of Benidorm CD is working piece by piece to get a template according to its objectives.

A very exciting season is coming for the club thanks to the work that the club managers are doing together with the people responsible for the Philadelphia Fury and from today with Javier Subirats on the benches. The cover photo shows from left to right: Paul Body, Javier Subirats, Agustín Almodobar, Matt Driver and Criss Cacaro.