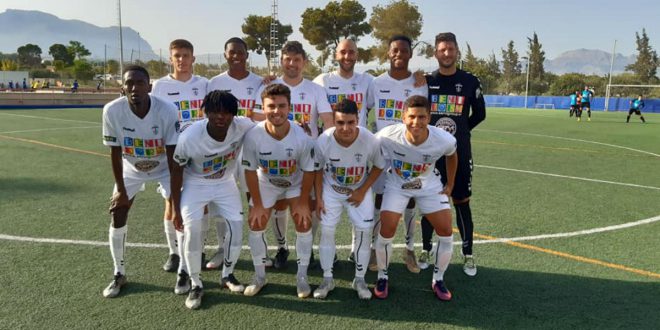 published: Monday 12th Aug 2019
View Full Article
The new Benidorm CD by Javier Subirats begins to take its first steps
The Benidorm CD has already seen the light at the end of the tunnel after a very complicated summer. The club was very dependent on the CF Intercity changing San Juan for Benidorm, going to play at the facilities of Guillermo Amor and that the Benidorm CD became its subsidiary team in Preferente, but in the end this option did not end up closing. The Marina Baja team feared for its place in Preferente after this that the club could not meet the expenses necessary to compete in Preferente.

All these problems were solved thanks to the inexhaustible work of the club board that after many meetings and calls announced that the owners of the North American club Philadelphia Fury and a business group based in the Costa Blanca entered the club as investors and that they could guarantee the economic stability of the project in order to continue committing in Group IV of the Preferred.

The first movement that the club made with the new investors was the hiring of Javier Subirats as team coach. The legendary former Valencia player got down to work on July 29 with the players starting the preseason to prepare for the season in which they will compete in Group IV of Preferred.

On August 10 after almost two weeks of preparation, the team played their first preseason game against CF Foietes, the oldest club in Benidorm. In the game you could see how it is made, for now the template of the Benidorm CD that took Dani Vaello, Nico, Gonzalo, Emiliano, Óscar, Quintero, Javito, Gio, Abdul, Wendy and Brian in the starting lineup and had on the bench Sergio Navarro, Álvaro, Sergio Fernández, Brad, Villaescusa, Daniel and Marco.